IPCP Board
Twelve experts are currently members of the IPCP board: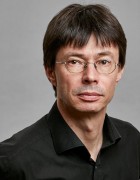 Martin Scheringer
Chair
Swiss Federal Institute of Technology (ETH), Zurich, Switzerland
and RECETOX, Masaryk University, Brno, Czech Republic
Martin Scheringer is a professor of environmental chemistry at the Research Centre for Toxic Compounds in the Environment (RECETOX) at Masaryk University in Brno, Czech Republic, and a senior scientist at the Swiss Federal Institute of Technology (ETH) in Zürich, Switzerland. He is a chemist by training and has worked for more than 25 years in the fields of environmental and human exposure assessment, hazard assessment and risk assessment of chemicals. He is a founding member of the IPCP.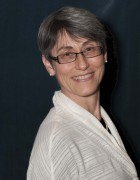 Miriam Diamond
Vice Chair
University of Toronto, Canada
Miriam Diamond studied biology, zoology, mining engineering and earned a Ph.D. in chemical engineering and applied chemistry. The goal of her multidisciplinary research program is to improve our understanding of chemical contaminants from emission, through to transport indoors and outdoors, and ultimately human and ecological exposure. Since 2015, she has been a member of the IPCP board.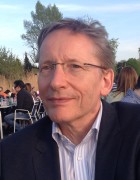 Andreas Schaeffer
Treasurer
RWTH Aachen University (RWTH), Aachen, Germany
Andreas Schaeffer is a chemist and professor for environmental biology and chemical dynamics at the RWTH Aachen. His main research interests are the fate and the effects of organic xenobiotica such as pesticides and industrial chemicals in soil, water, sediments, plants, and organisms. The goal of his studies is the assessment of the persistence and risk of environmentally relevant compounds. Andreas Schaeffer was elected to the IPCP Board in 2019.
Marlene Ågerstand
Stockholm University, Stockholm, Sweden
Marlene Ågerstrand is assistant professor in regulatory ecotoxicology. Her research focuses on understanding the science-policy interactions in risk assessment and management of chemicals. Aspects of interest include evaluation of data for use in decision-making, the efficiency of management options, and the role of experts in decision-making. Marlene Ågerstrand was elected to the IPCP board in 2021.
Thomas Backhaus
University of Gothenburg, Sweden
Thomas Backhaus is professor for environmental sciences. His main research interest is the hazard and risk assessment of complex chemical cocktails. He approaches the issue from a scientific as well as from a regulatory perspective. Other areas of interest include the environmental impacts of pharmaceuticals and other "modern" pollutants, molecular microbial ecotoxicology and exploring possibilities to substitute hazardous chemicals. Thomas is currently leading the Center for Future Chemical Risk Assessment and Management at the University of Gothenburg. Since 2017, he has been a member of the IPCP board.
Emily Bernhardt
Duke University, Durham, NC, USA
Emily S. Bernhardt is the James B. Duke Professor of biogeochemistry in Duke's Department of Biology. Dr. Bernhardt's research is motivated by a desire to understand how our use of watersheds alters energy and nutrient cycling in receiving streams and wetlands and the extent to which management efforts can reverse, ameliorate or improve aquatic ecosystem structure and function. Emily Bernhardt has been a member of the IPCP Board since 2021.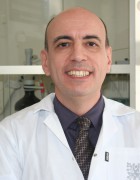 Joan O. Grimalt
Spanish National Research Council, Barcelona, Spain
Joan Grimalt has a Ph.D. in chemistry. In his research activities, he specializes in environmental organic geochemisty. He has devoted his scientific career to the study of natural and anthropogenic compounds as markers of climate change and of the health status of ecosystems and organisms (including humans). Since 2015, he has been a member of the IPCP board.
Rainer Lohmann
University of Rhode Island, Kingston, RI, USA
Rainer Lohmann is Professor of Oceanography, with degrees in Chemical Engineering and Environmental Sciences. His research group validates and uses passive sampling approaches for the detection, transport, fate and bioaccumulation of organic contaminants from contaminated sites to the Earth's poles. He is also Director of the URI-lead STEEP (Sources, Transport, Exposure and Effects of PFASs) Superfund Research Center. Rainer was elected to the IPCP board in 2019.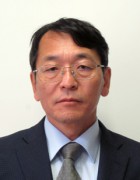 Noriyuki Suzuki
National Institute for Environmental Studies, Tsukuba, Japan
Noriyuki Suzuki has been working on the research of environmental fate of trace contaminants. Currently, use of GIS-based multimedia fate models is the major methodology of fate analysis study on industrial chemicals, POPs, pesticides and mercury, however analytical efforts are always in combination based on the former experiences of trace analysis of dioxins and water contaminants. He recently has a major focus on the application of spatially/temporally resolved modeling output to risk evaluation, in terms of geographical and temporal variability, toxicity concern and social context. He was a founding member of the IPCP in 2008.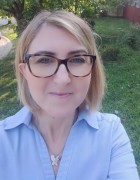 Marta Venier
Indiana University, Bloomington, IN, USA
Marta Venier is an environmental analytical chemist. Her research focuses on the global fate and transport of persistent organic pollutants. Her laboratory employs analytical chemistry and mass spectrometry techniques to provide analyses of POPs and organic toxic chemicals in the environment and people. Since 2018 she is the Principal Investigator of the US EPA funded Integrated Atmospheric Deposition Network (IADN). Marta Venier has been member of the IPCP Board since 2021.
Penny Vlahos
University of Connecticut, Storrs, CT, USA
Penny Vlahos is a professor in the Department of Marine Sciences and a Chemical Engineer by training. Her research interests lie in the transport of natural and anthropogenic compounds in the environment and their links to human health. She is a Fulbright Specialist and on the pool of experts for the United Nation's Oceans Assessment Reports. The IPCP creates a platform to consolidate scientific data and provide consensus strategies for the global community. Penny Vlahos has been member of the IPCP Board since 2021.
Zhanyun Wang
Swiss Federal Institute of Technology (ETH), Zurich, Switzerland
Zhanyun Wang is a senior researcher at ETH Zurich, Switzerland. His research interests focus primarily on the various aspects of chemicals assessment and management options. In addition, he has a strong passion for international chemicals and waste governance, with a particular interest in strengthening the international science-policy interface. Zhanyun Wang was elected to the IPCP Board in 2019.
IPCP Board Support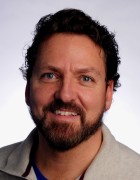 Robert J. Letcher
Chair of Election Committee
Carleton University, Ottawa, Canada
Robert Letcher is an Adjunct Professor of environmental/analytical chemistry and ecotoxicology in the Departments of Chemistry and Biology, and a senior research scientist with Environment and Climate Change Canada at the National Wildlife Research Centre, Carleton University in Ottawa, Ontario, Canada. He is a Fellow (Academy of Science) of the Royal Society of Canada. For over 20 years, he has researched on chemical pollution and environmental persistence, exposure, bioaccumulation, fate, metabolism and effects in biota and their ecosystems throughout Canada and internationally. His research has influenced risk assessment and management of chemicals in Canada and worldwide. He has been an IPCP Election Committee Member since 2014.
Anna Soehl
IPCP Executive Director, USA
Anna Soehl plays a supportive role to the IPCP Board including such activities as communicating with IPCP members, exploring funding opportunities, and assisting with IPCP projects, meetings, and elections. Anna holds an MSc in environmental science and policy. Her professional experience includes working as a Science and Policy Consultant at the Green Science Policy Institute, an Air Toxics Project Manager at the Great Lakes Commission, and a Natural Resources Planner and Environmental Scientist at the Maryland Department of the Environment.